Bronte Archers are part of Archery GB's "OnTarget" Community Club Development Program. For more information see here:
We are a Target Archery Club for archers aged 8 upwards of all abilities shooting Recurve, Compound, Barebow and Traditional Longbow. Members of the club also participate in other disciplines of the sport including Clout and Field Archery.
New members are welcomed and encouraged to enjoy their shooting whether it be for fun or practicing for upcoming tournaments. Our Clubhouse boasts access and facilities for disabled archers.
Archery can be challenging and rewarding whilst being fun and social, whatever your age you're never too old to gain the mental and physical rewards and possibly even win a few medals and trophies along the way.
Located at Rawdon Meadows, this all year round Club has excellent outdoor shooting facilities as well as two indoor ranges for coaching, equipment set-up and practice.
The Club is affiliated to: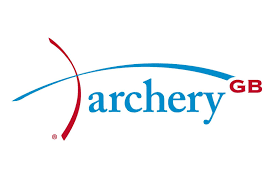 Archery GB (AGB) the governing body of the sport within the U.K. They provide an administrative function and cover clubs and archers with insurance.

The Northern Counties Archery Society (NCAS), which covers Yorkshire, Durham and Northumberland, Cumbria, Lancashire and Cheshire and represents our region on AGB Committees. NCAS organises competitions in various archery disciplines. Bronte Archers host a Double WA1440 tournament on behalf of NCAS each year.

The Yorkshire Archery Association (YAA), governs the sport within Yorkshire. It has a Committee made up of members from clubs within the region. YAA organises several competitions within the Yorkshire region each year.
Indoor Facility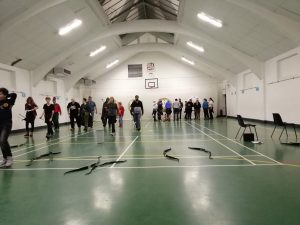 For directions to Morton Hall click Here